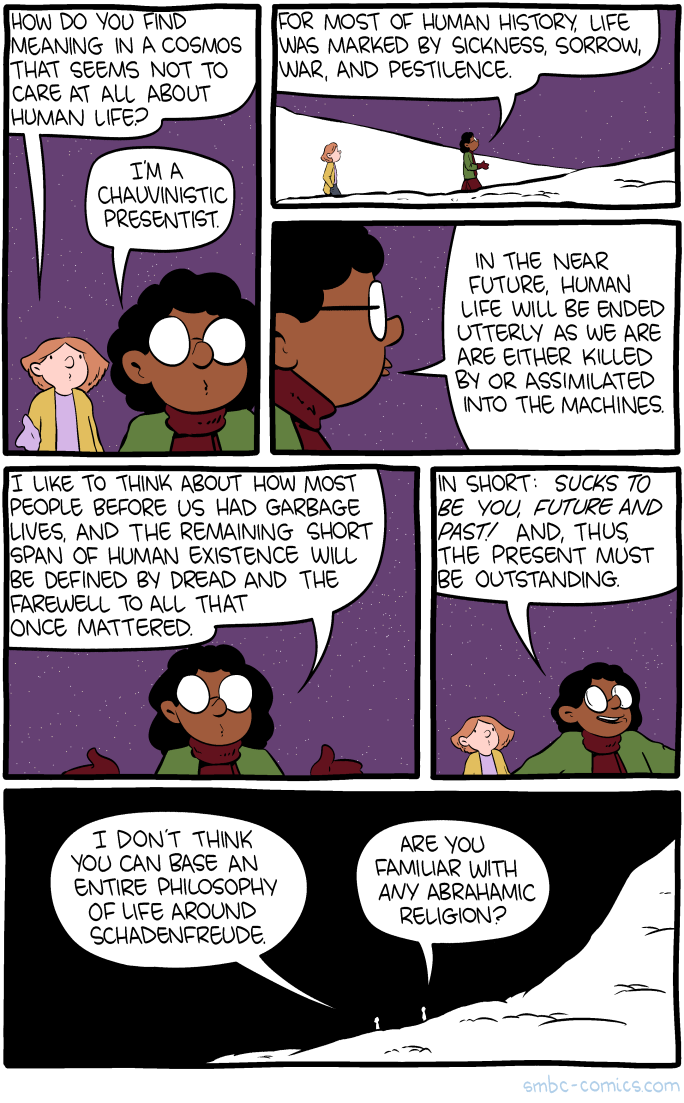 Click here to go see the bonus panel!
Hovertext:
I hope Heaven has a periscope to Hell, because humans are really only happy relative to other humans.
New comic!
Today's News:
Hey geeks-- if you're any kind of a wecomics fan, you're surely familiar with Kate Beaton. I consider her to be the highlight of my "generation" of cartoonists. A sister of hers is dealing with an aggressive form cancer and is getting to the point where few options remain, and what remains is liable to be quite expensive. They're running a fundraiser to make sure she can get the right treatment. Please give it a look if you have a moment.